The Right Are Each Other / SHILFEE AND TULIPCOROBOCKLES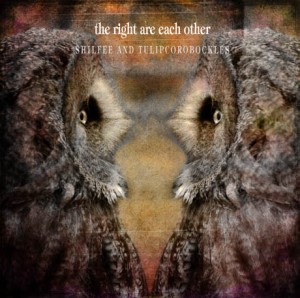 The Right Are Each Other
FLC-14 : FINCH LIQUEUR
Released in 2013
The Right Are Each Other
Moss Phlox
芸術なんてなくても
Missing Platform
カモの特徴
Looping Story Teller
かわいい喧嘩のうちに
Beautiful Smoky Century
The Right Are Each Other
Moss Phlox
Geijutu Nante Nakutemo
Missing Platform
Kamo No Tokucho
Looping Story Teller
Kawaii Kenka No Uchini
Beautiful Smoky Century
---
Revival of the team of early Guniw Tools.
SHILFEE AND TULIPCOROBOCKLES is solo project by Tomo Furukawa aka Full.
Jake created all backtracks on this album following the single "Moss Phlox".
Then they went on "Tulip Chair Tour 2" at Tokyo, Osaka and Sapporo.
---
Credits
Vocals

Full

Guitars & Others

Jake (cloudchair)
All songs written by Full.
Thanks to : Line 6 Japan, Zodiacworks and M.I.J Pedals
---
関連記事